We want to give the best guidance we can to costs, so have broken it down into equivalent half days or days work. Consider a video project could actually be several films, and the more films we make the more cost effective they become as we develop an archive of your footage we can use again.
Retainer packages (where we agree a schedule of making video for a customer) is the best value as we can create lots of regular content for a customer. If you are interested in this option let us know.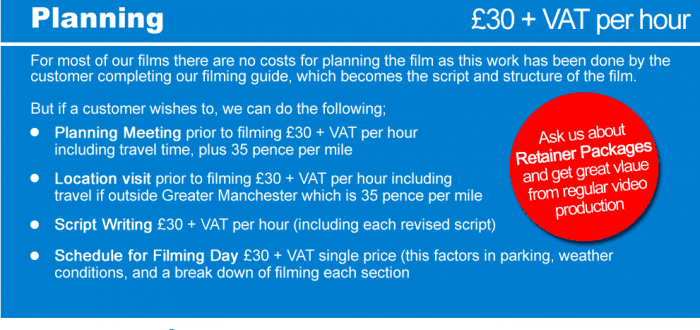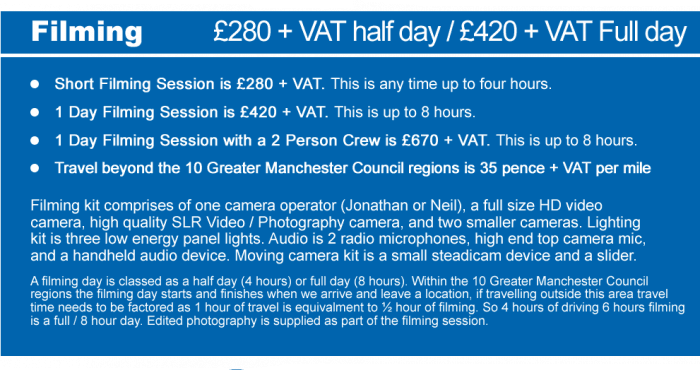 If you have a budget you want us to work to, want some quotes for a project, or would like us to send examples of previous films to give you an idea what we could do just email us, call the office on 0161 477 5621, or use the Contact Us page.